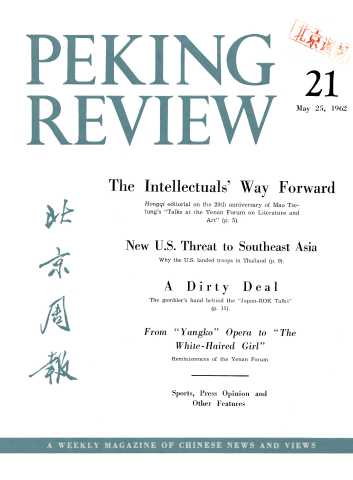 Directory Of Year 1962, Issue 21
From "Yangko" Opera to "The White-Haired Girl"
Year:

1962

Issue

:21
Column:

LITERATURE AND ART
Author:

MA KO
Release Date:

1962-05-25
Page:

20-22
Full Text:
The author of this article, the composer Ma Ko, was a student at the Lu Hsun Art Academy in Yenan when the famous Yenan Forum on Literature and Art was held there in May 1942. In the following, he...
Please login first!