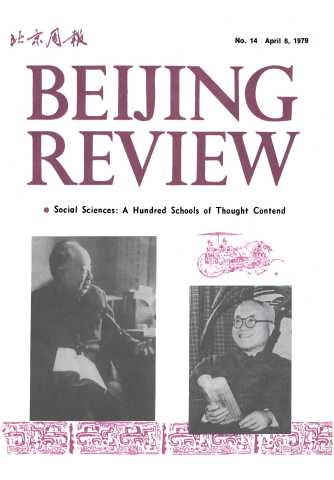 Directory Of Year 1979, Issue 14
Why So Few Good Films?
Year:

1979

Issue

:14
Column:

EVENTS & TRENDS
Author:
Release Date:

1979-04-06
Page:

3-8
Full Text:
"Alas that ten thousand horses should stand mute!" This line from a poem by a Qing Dynasty poet aptly describes the dearth of art and literary works during the years when Lin Biao and the "gang of...
Please login first!