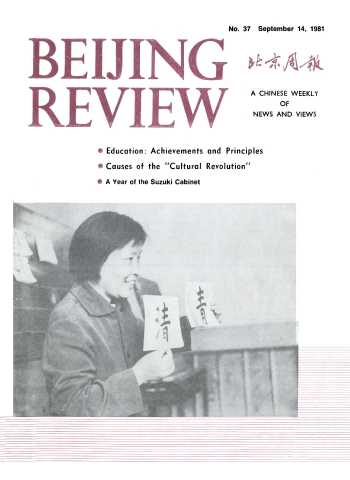 Directory Of Year 1981, Issue 37
On the US "Taiwan Relations Act"
Year:

1981

Issue

:37
Column:

Articles & Documents
Author:

Zhuang Qubing,Zhang Hongzeng,Pan Tongwen
Release Date:

1981-09-14
Page:

23-25
Full Text: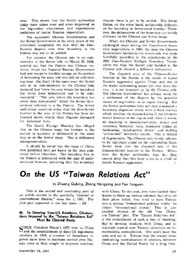 This is the second and concluding part of an article carried in the quarterly "Journal of International Studies," issue No. 1, 1981. The first part appeared in our last issue. - Ed.III. To Develop...
Please login first!