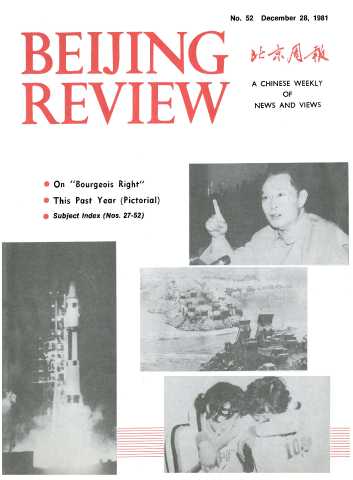 Directory Of Year 1981, Issue 52
What Is Meant by "Bourgeois Right"?
Year:

1981

Issue

:52
Column:

Articles & Documents
Author:

"Beijing Review" guest writer Shi Zhongquan
Release Date:

1981-12-28
Page:

9,10,11,20
Full Text: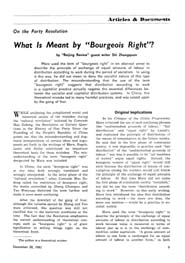 Marx used the term of "bourgeois right" in an abstract sense to describe the principle of exchange of equal amounts of labour in distribution according to work during the period of socialism. In...
Please login first!